We produce mead, alcohol made from honey (anti-oxidants, allergens and probiotics!) and hard cider. Family owned & operated.
Hours: We are open:
3-8p Thurs
3-9p Fri
3-9p Sat
12-5p Sun
Location:42225 Remington Ave # A25 Temecula, CA 92590
Order Online! Free Shipping $99+>>
Current Menu: We have over 15+ offerings available for tastings (flights of 4 for $16). We have ciders and meads. Our meads and ciders range from sweet to dry. Bottles to go available. (See some options below)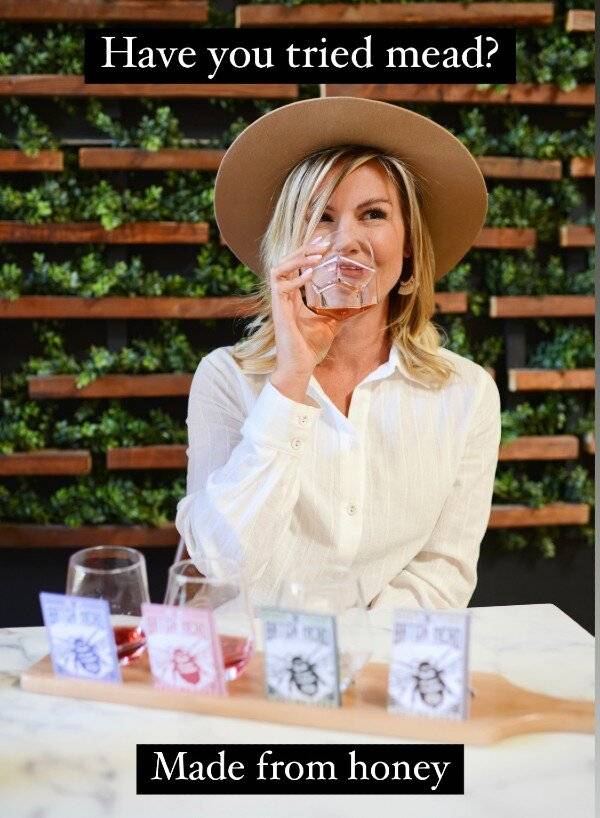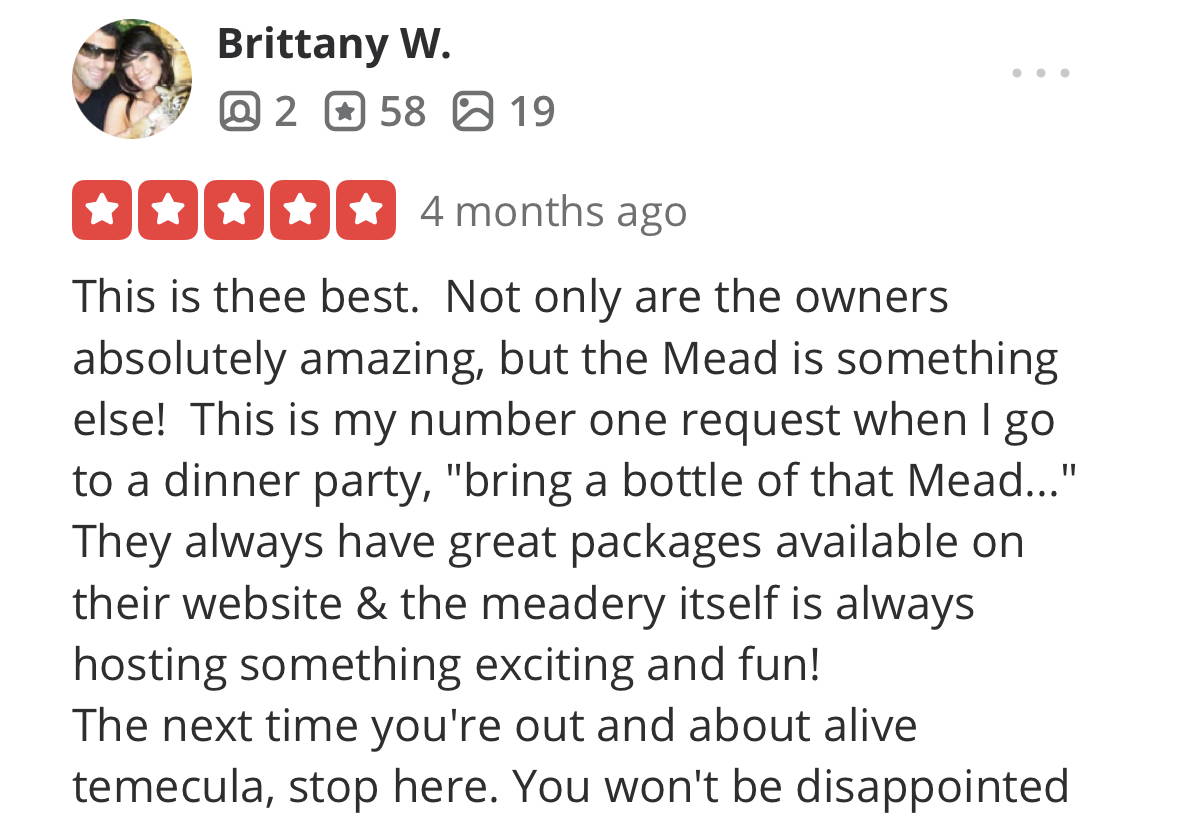 Award Winning Temecula Tasting Room:
We built our tasting room ourselves! Our vision was for a meadery space that was all about enjoying our award-winning meads and hard ciders. It took several months, but we love the mid-century modern meets industrial chic vibes! Come visit us in person!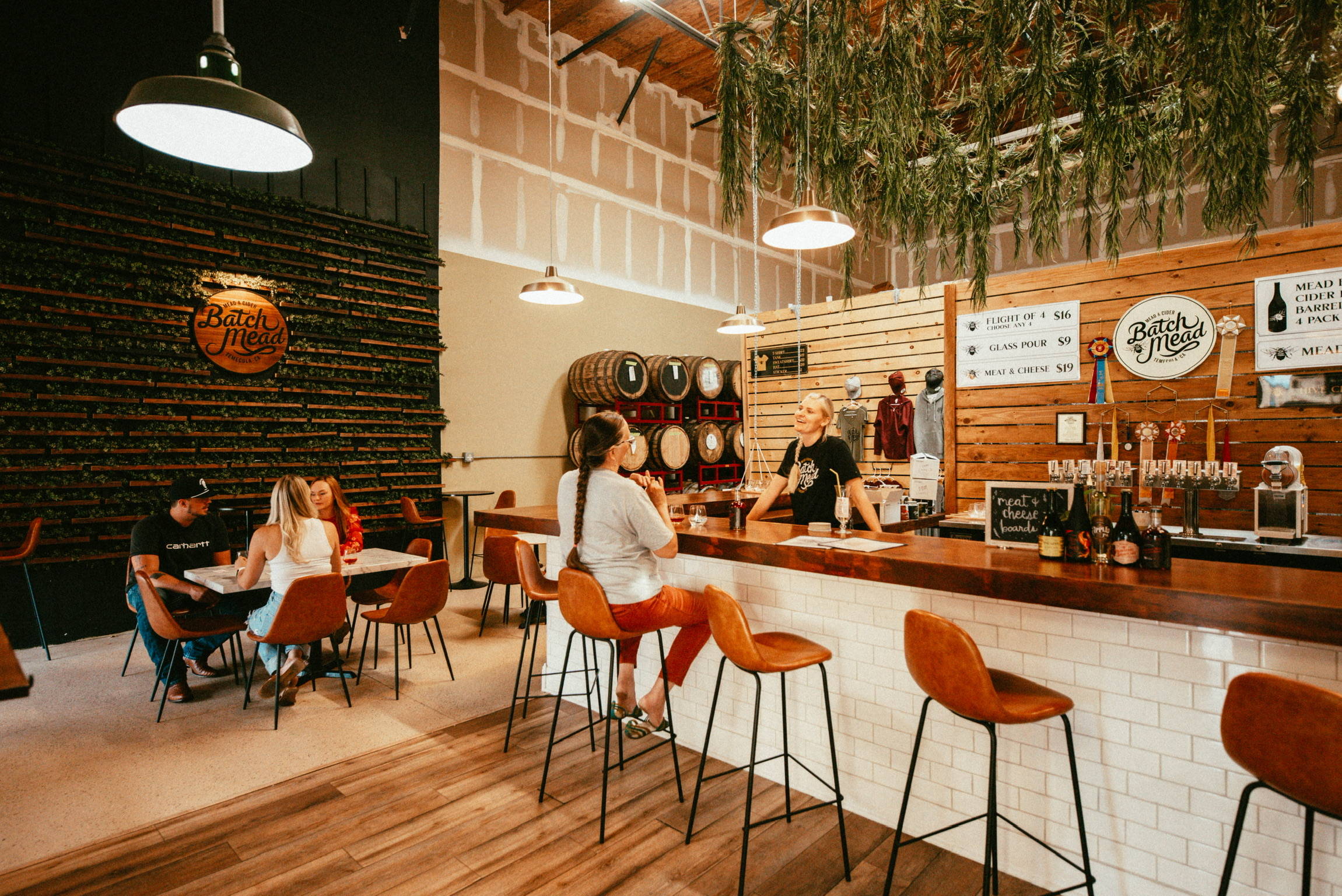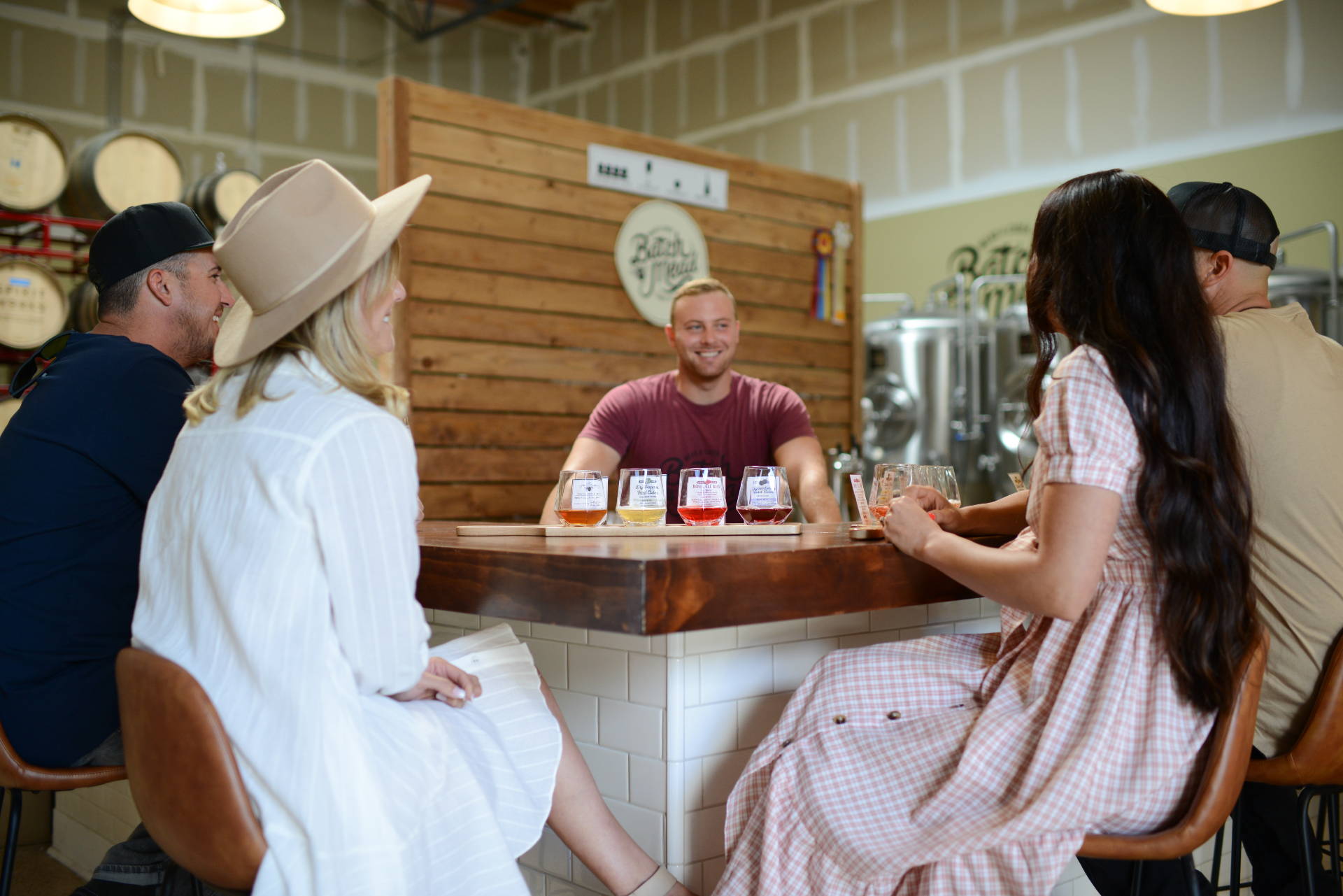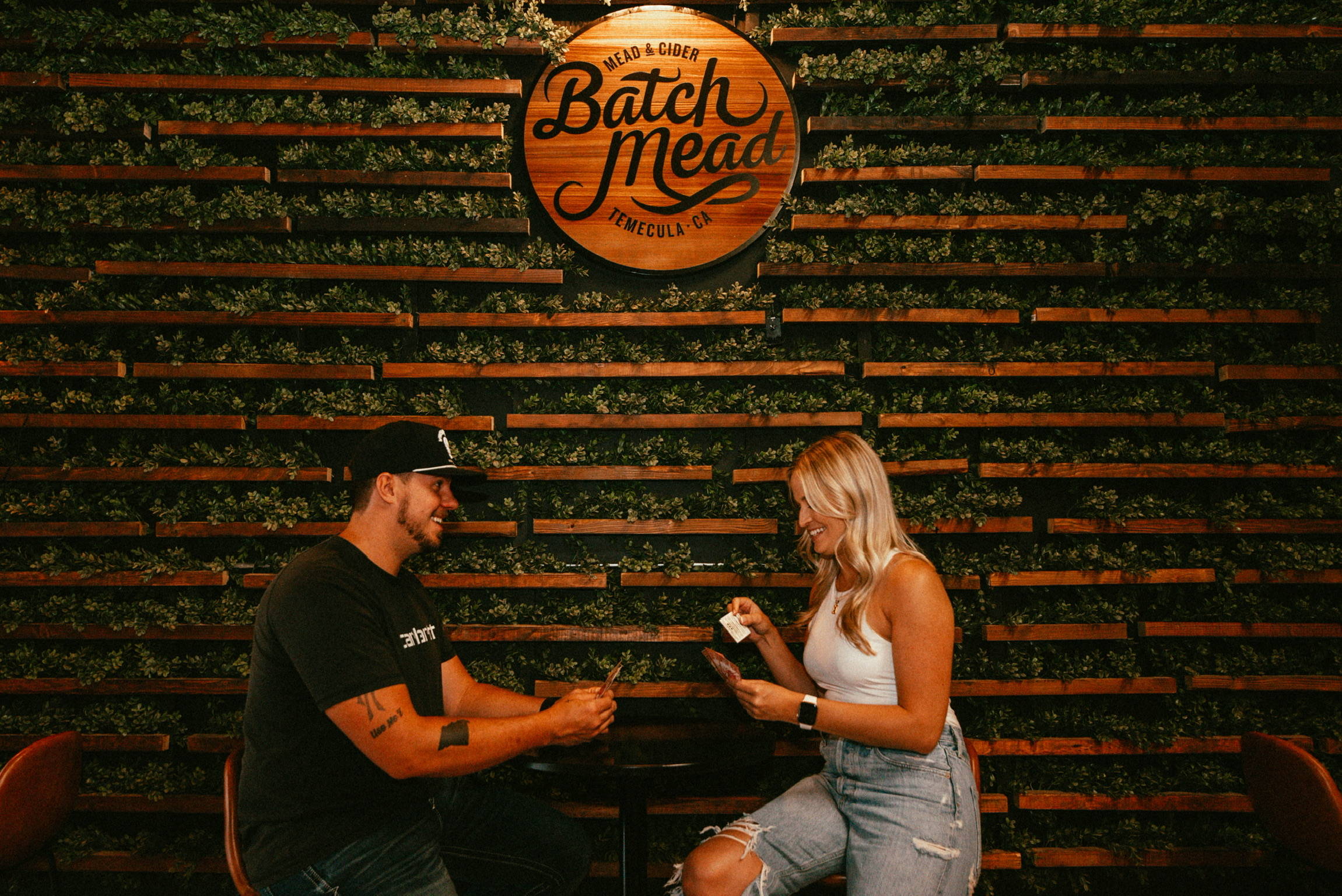 ⭐⭐⭐⭐⭐ 5 Stars
Yelp & Google
What is Mead? (Also known as Honey Wine)
No grapes, no grains, no flavorings or colorings. Mead is one of the oldest alcohols known to man. It's made from 60% or more fermented honey (At Batch Mead our meads are made from ONLY fermented honey and we add fruit, spices or other local ingredients).
Mead = Water + Honey + Yeast (& time!)
Try our Award Winning Meadery!
We won the San Diego International Beer Festival Award for Best in Show in 2020! (Page 4)
Mead has the benefits of Honey!
We use only pure highest grade honey, usually from local farms. Did you know there are thousands of types of honey depending on what the bees are pollinating. We use ONLY real fruit, we never use artificial ingredients or any added colorings or flavors.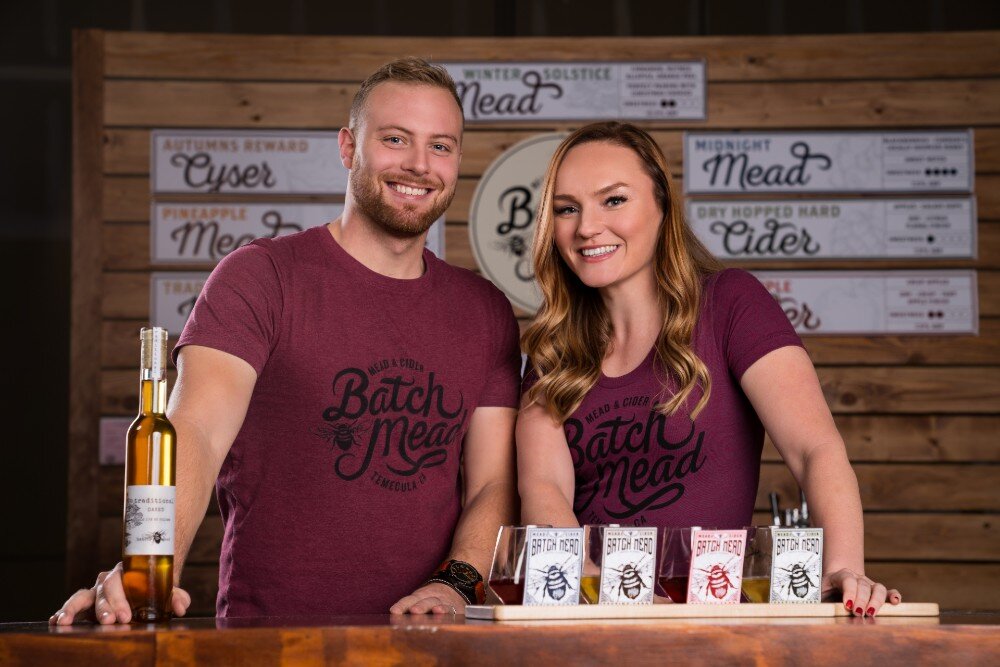 About Batch Mead
Small, family owned business in Temecula, CA (support local!). Derek & Danielle Busch opened their meadery back in Nov of 2019. Derek makes all the meads and hard ciders from local honey, apples and fruit. With over 9 years of experience in mead making, Derek has perfected our meads.