5 Mind-Blowing Cocktails Made with Honey - Let's Get Buzzed
Cocktails Made with Sweet Honey
Are you ready to get buzzed? Take your mixology skills to the next level with honey! Look no further - we've got the perfect solution for you. We've scoured high and low and found five honey cocktails that will set your taste buds ablaze.
Honey is more than just a sweetener; it imparts subtle notes of complexity and flavor that can take any cocktail from good to great. So let's get buzzed with these top five, super creative, mind-blowing honey cocktails - all super easy recipes, surefire crowd-pleasers!
5 Mind-Blowing Honey Cocktails
Satisfy your sweet tooth with these 5 mind-blowing honey cocktails! From the classic Bee's Knees to a refreshing Whiskey Ginger Shandy, there are enough recipes here that it would be hard to not find something you'll love. Check out each buzzy cocktail:
Ingredients: honey syrup, lemon juice, gin, lemon twist
½ ounce

honey syrup (see step 1)

1 ounce

lemon juice (about

½

medium lemon)

2 ounces

gin

Lemon twist, for garnish
2. Tequila Honey Bee Cocktail
Ingredients: mezcal, reposado tequila, honey syrup, lemon juice, Angostura bitters, lemon peel (for garnish)
1

 

dash

 

mezcal

, to rinse

2

 

ounces

Espolón reposado

tequila

1

 

ounce

 

honey syrup

3/4

 

ounce

 

lemon juice

, freshly squeezed

2

 

dashes

Angostura

bitters

Garnish:

lemon peel
3. Honey Rose Old Fashioned Cocktail
Ingredients: rose-honey syrup, bourbon, apple bitters, orange peel & rose petals for garnish)
0.75

 

oz

 

Rose-Honey simple syrup

2

oz

 

bourbon

2

 

dashes

 

Bar Keep apple bitters

Garnish: long orange peel rolled into an orange rose and a few dried rose buds
4. Make it Count Cocktail
Ingredients: Campari, club soda, blood orange juice, honey syrup, orange wheel
2 ounces Campari

1 ounce club soda

1 ounce blood orange juice

1/2 ounce honey syrup

Garnish: dehydrated orange wheel
Make it count steps.
5. Eau de Lavender Cocktail
Ingredients: tequila, lemon juice, honey syrup, egg white, lavender bitters, sprig of lavender
Follow the recipe here.
For a unique twist on your favorite cocktail, get creative with honey syrup!
1/4

 

cup

 

honey

(adjust to taste)

1/4

 

cup

 

water
Add honey and water into a small saucepan over medium heat on stove.

Stir with metal whisk until the honey is dissolved.

Allow to cool to just warm and transfer to an airtight container.
The Benefits of Using Honey in Cocktails

Drinking cocktails is a great way to unwind and enjoy yourself! Honey makes the perfect addition, as its sweet flavor brings drinks to life while adding its own unique twist.
What's more, honey has plenty of health benefits: - it's rich in:
Antioxidants

Probiotics

Minerals and Allergens
Honey is also thought to boost immunity, making it the ideal ingredient for any cocktail.
Try out one of our top five honey cocktails for a mind-blowing mix that will tingle your taste buds and get you buzzing in no time!
Note: to make a Honey cocktail, you'll want to create honey syrup following our steps at the end of the article. This will help the honey mix better!
If You Enjoy Honey Cocktails, Try Mead
Do you love honey? Mead is alcohol made from honey and it's delcious by itself and mixed in cocktails. We have over 20+ different meads available: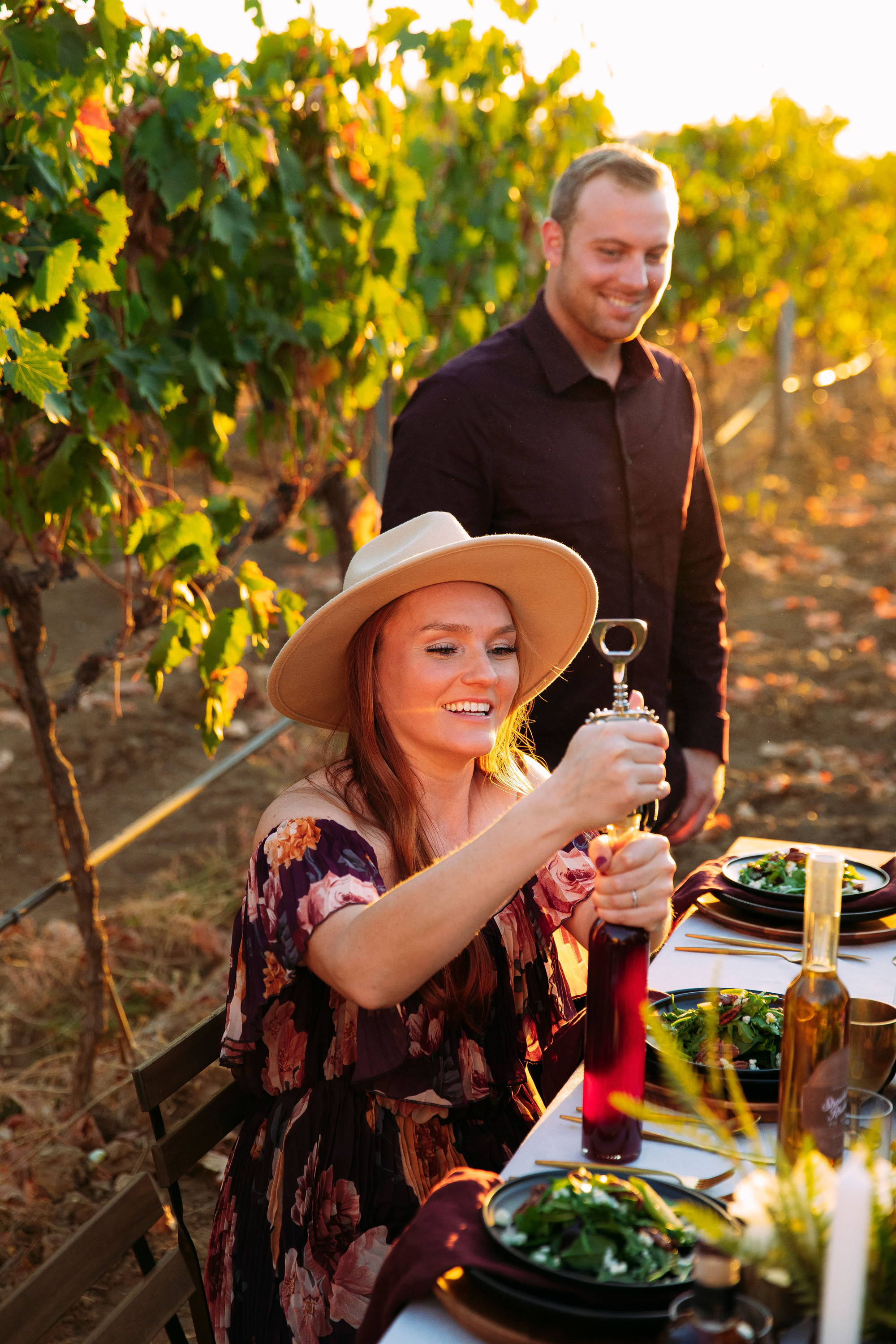 About Us
MEAD (HONEY WINE) IS A PASSION FOR US
We started Batch Mead in 2019 to leave our Silicon Valley tech careers and pursue our real passion, MEAD!
We love locally sourced honey, apples and other ingredients. We focus on small batches to keep taps rotating and deliver delicious meads and hard ciders.
We believe mead is an experience, and our tasting room reflects all the notes of that ideal experience.
We recently won Best in Show from the San Diego International Beer Festival (2020, 2021 & 2022)! As well as several other wine, beer & mead awards!