Order our award winning meads - made from honey, water & fruit!
No additives, no cane sugar or sweetners, no artificial flavorings, everything hand crafted by our expert, award-winning mead maker. #drinkclean

5 Star Reviews for Batch Mead!
We love hearing from our customers, it's been incredibly flattering to hear people say things like "Best thing I've ever tasted!!!"

MEAD = HONEY + WATER + YEAST
Made from simple ingredients (honey, water, yeast), our award-winning meads are aged for 2-18 months depending on style and desired structure.
No grapes, no grains, no flavorings or colorings. Mead is one of the oldest alcohols known to man. It's made from 60% or more fermented honey (At Batch Mead our meads are made from ONLY fermented honey and we add fruit, spices or other local ingredients). We do add a minimal amount of sulfites (about 10% of what a wine would contain) to ensure bottle stability - Sulfites are naturally occurring and several foods (like eggs and dried fruit, contain up to 100x more than wine)
Experience mead.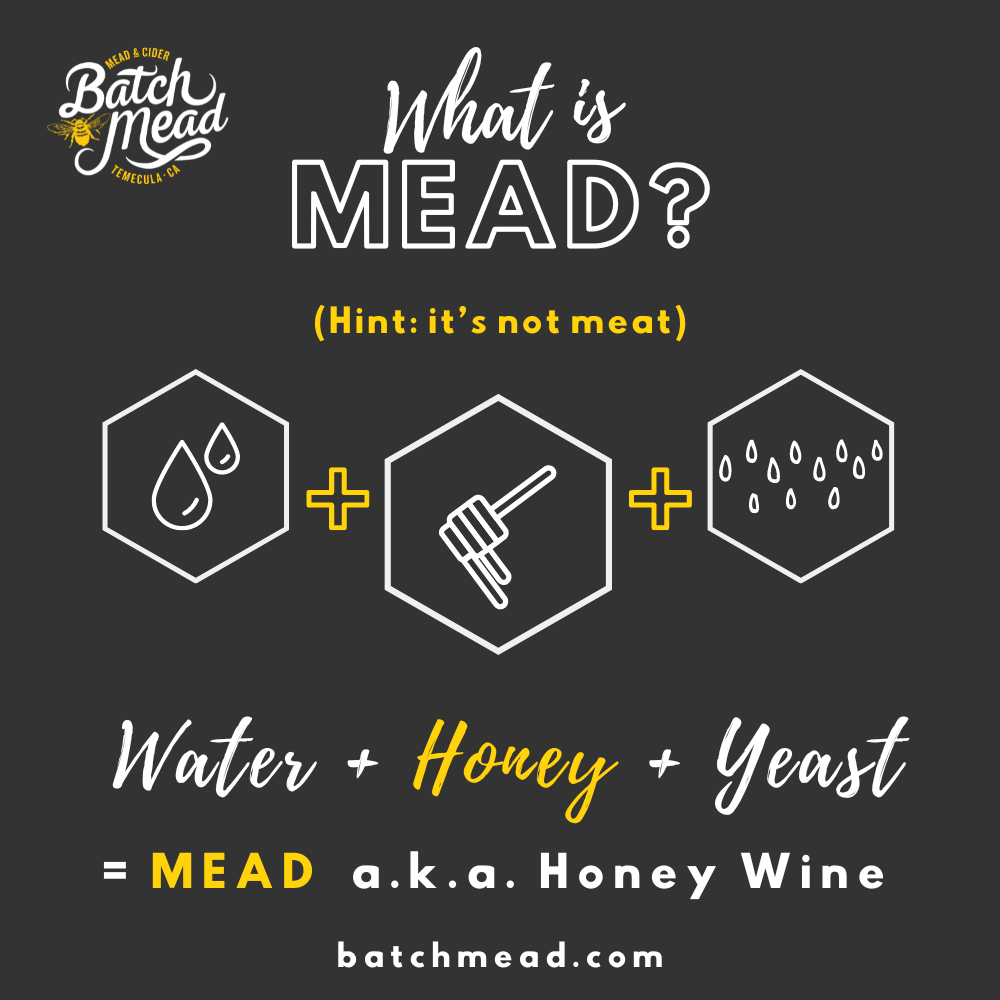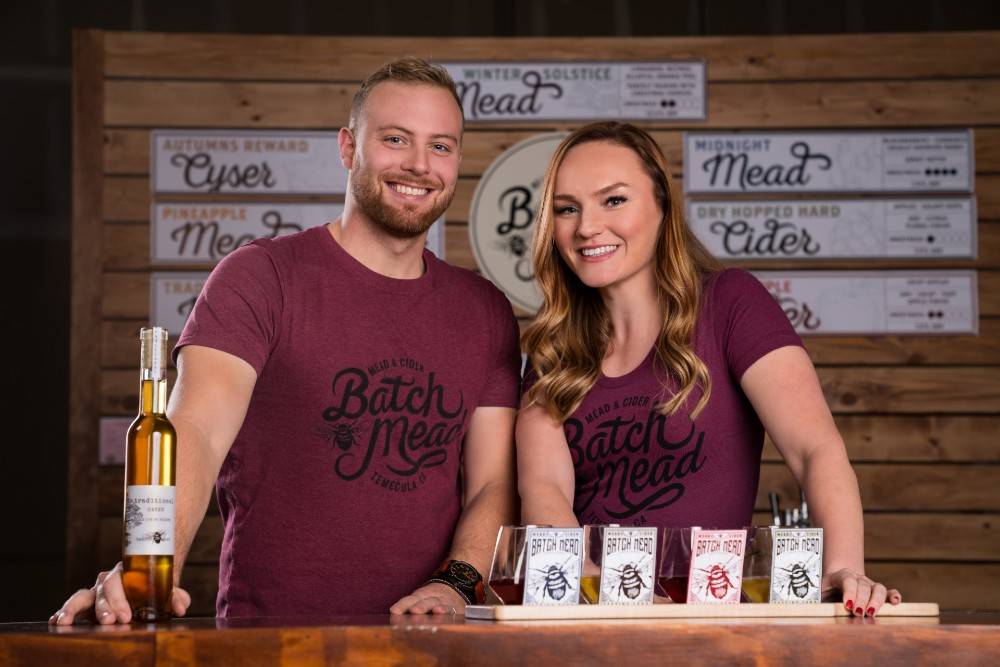 ABOUT BATCH MEAD
Hi! We're Derek & Danielle Busch and we've been crafting small batch meads, commercially since 2019. We are incredibly passionate about mead and sharing our love with our customers. Our business is small, it's just us and two employees! We bottle and label everything by hand.