Shop Unique Holiday Mead Gift Sets from Award Winning Batch Mead
Barrel aged honey wine (mead), pie themed meads, our best selling sampler pack and mead tasting kit!

See why our customers are saying it's the BEST thing they've ever tasted! Made from honey, all the benefits of honey, in every glass. Gluten-free, hand crafted.
Includes 3 barrel aged meads, sweet whiskey barrel aged mead, sweet bourbon barrel aged mead and sweet cinnamon whiskey barrel aged mead. Learn More.
Sold with Custom Barrel Box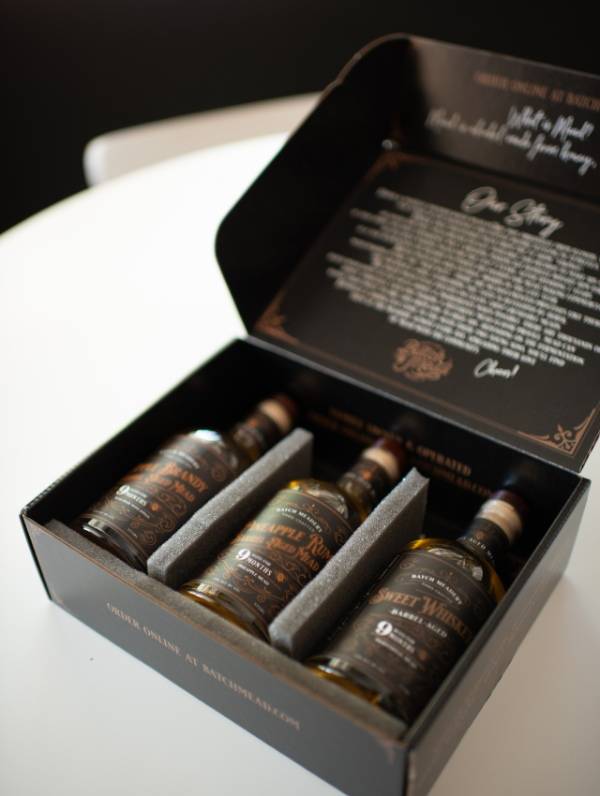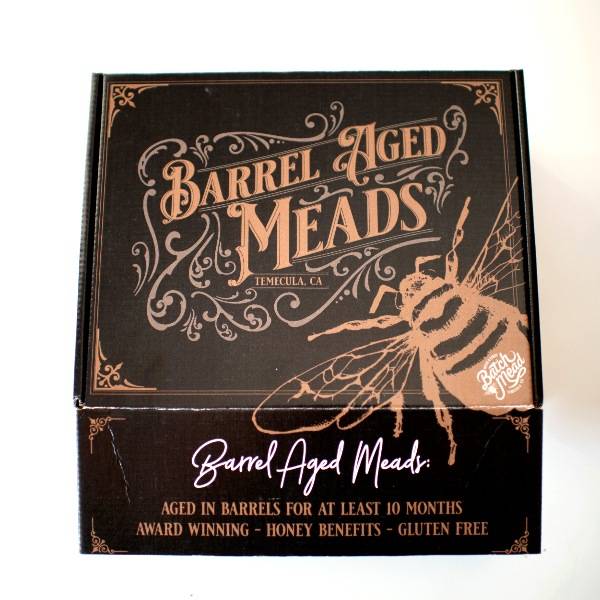 Includes 4 pie themed meads, boysenberry pie, strawberry rhubarb pie, pecan maple pie, peach pie meads (8-9% Alc by Vol) Learn More.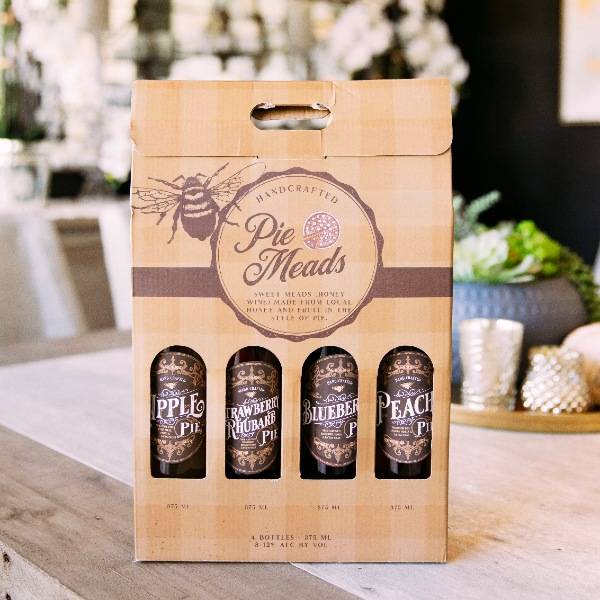 All Orders Over $99 come with FREE Bottle of Strawberry Shortcake in Nov
Sample Pack includes 5 of our BEST SELLING MEADS
Boysenberry Pie Mead - sweet, 9% Alc made with vanilla and lactose sugar

Midnight Mead - sweet, sparkling, 10% alc made with blackberries & black currants

Viking Mjod - sweet, sparkling mead aged on oak - 11% Alc

Peach Hard Cider - sweet, sparkling, loads of peaches, apples from Julian and a hint of honey

Sweet Bourbon Barrel Aged Mead - sweet, 13% Alc aged on a bourbon barrel for 13 months
All Orders Over $99 come with FREE Bottle of Strawberry Shortcake in Nov
Mead tasting kit (3 bottles), bottle opener/coaster, two mead snifter cups:
Strawberry Shortcake Mead - 12% Alc, 500ml - sweet, sparkling fresh local strawberries with lactose sugar

Pineapple Dream Mead - 10.5% Alc, 500ml - semi-sweet, sparkling made with loads of fresh pineapple, champagne style with bready and toasty notes

Blueberry Mead - 8% Alc, 500ml, off-dry sparkling with lush local blueberries adding tannins and earthy tones to this mead.

Tasting cards are included for each mead to give further details

Includes two mead snifter cups (plastic) to help taste the meads and gather their aromas.

Tasting instructions card

Tasting notes cards (2) to log your notes

What is Mead card - learn what mead is made from!

Our Story card - learn more about Batch Mead and our origins!
MEAD (HONEY WINE) IS A PASSION FOR US
We started Batch Mead in 2019 to leave our Silicon Valley tech careers and pursue our real passion, MEAD!
We love locally sourced honey, apples and other ingredients. We focus on small batches to keep taps rotating and deliver delicious meads and hard ciders.
We believe mead is an experience, and our tasting room reflects all the notes of that ideal experience.
We recently won Best in Show from the San Diego International Beer Festival (2020, 2021 & 2022)! As well as several other wine, beer & mead awards!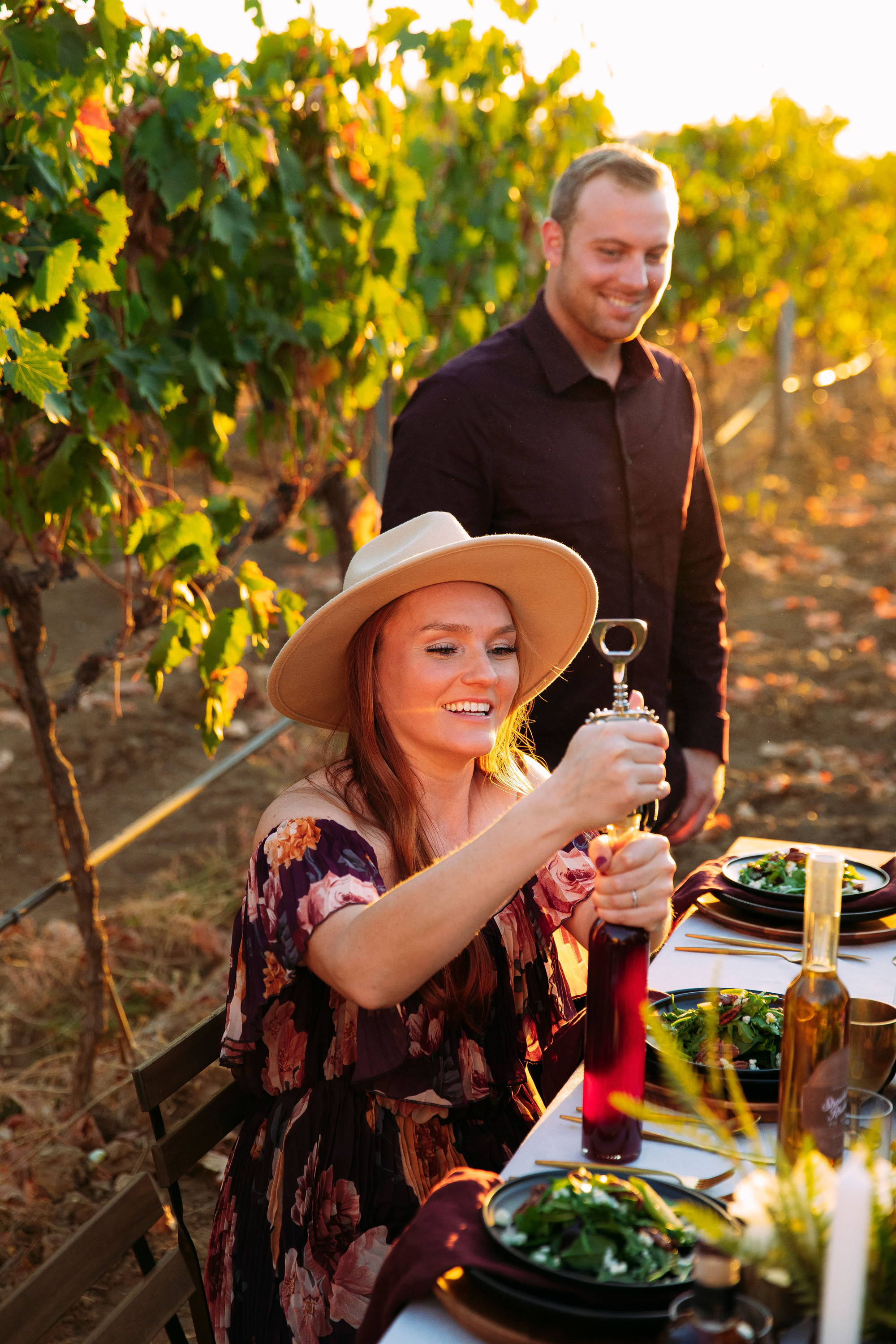 Us! Derek & Danielle Busch in our community of Temecula, CA.
⭐⭐⭐⭐⭐5.0 Star Reviews - "BEST Thing I've Ever Tasted"
Award Winning Batch Mead has been voted "Best Mead" by The San Diego International Beer Competition in 2020, 2021 and 2022

Gold Medals from the 2021 and 2022 Mead Crafters Competition

90pts wine rating from Sante Wine & Spirits Competition 2021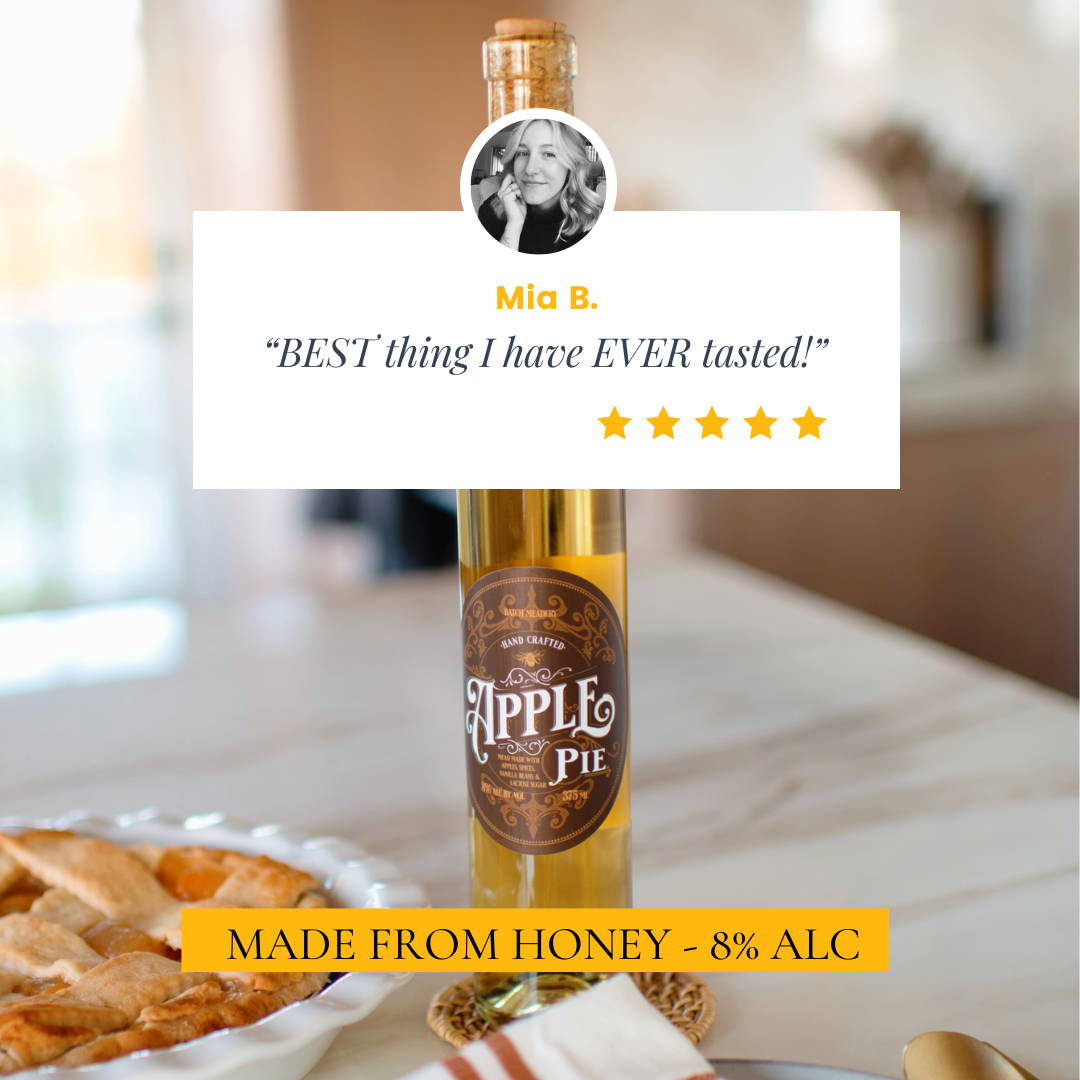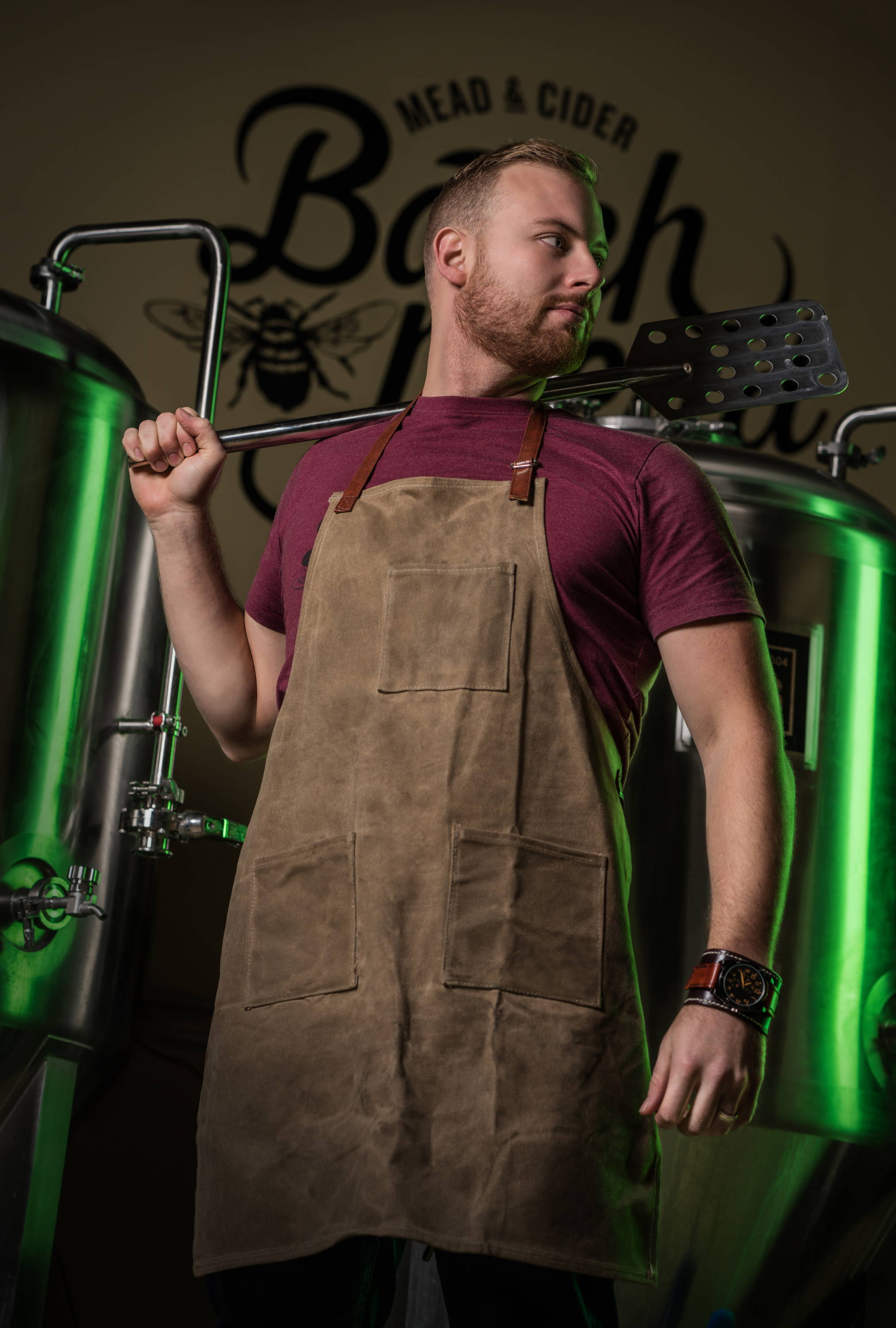 Mead = Honey + Water + Yeast
Made from honey, water and yeast, our award-winning meads are aged for 2-18 months depending on style and desired structure.
No grapes, no grains, no flavorings or colorings. Mead is one of the oldest alcohols known to man. It's made from 60% or more fermented honey (At Batch Mead our meads are made from ONLY fermented honey and we add fruit, spices or other local ingredients).
Experience mead.